Lent 2016
Dear Friend of Resurrection:
Not long ago at a meeting to brainstorm about ways to raise funds to continue the Mission's programs, one of the participants noted that she had attended a Catholic school staffed by the Sisters of the Blessed Sacrament. The sisters, she recounted, always encouraged their students to give some measure of what they had to help those more in need. "If we had a dime, then it was expected that at least a penny be shared. No matter what, you gave."
No doubt many of us can relate to receiving this same message from the sisters, brothers, priests, teachers and parents who encouraged us to have that same spirit of sacrificial giving. A few weeks after that meeting two large plastic vessels were brought to the Mission offices. These vessels must have contained hundreds if not thousands of pennies and must have been saved over the course of many years. The donor had no idea how much money they contained but she was certain that she wanted the funds to go to our work. Of course we were touched by her generosity and immediately began the task of sorting, looking for the occasional dime or nickel, which might have found its way into the copper bounty. As of this writing several hundred dollars have been deposited and we are still counting.
This Lent the Church encourages all of us to grow closer to the Lord using the time honored three pronged approach of prayer, penance and almsgiving. Resurrection Catholic Missions has been serving the needs of children, able bodied and severely challenged, abandoned seniors, the poor needing basic necessities, collegians and all needing to hear the Good News preached and the sacraments celebrated for nearly 75 years. We do all this and more not only in this holy season but throughout the year, because you pray and sacrifice for us. We simply could not do it with you and God's loving Providence.
As you journey through this Lent, I ask you once again to pray for us and to help us continue our work. From vessels filled with pennies to checks with plenty of zeros, all that you give is greatly needed and even more deeply appreciated. May I count on you once again?
Thank you for helping us and may this Lent be filled with graces for you and all those you hold dear.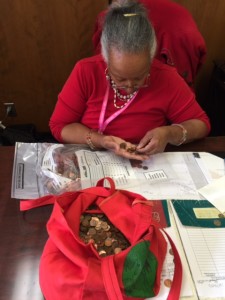 Gratefully in Jesus, Crucified and Risen,
Father Manuel Williams, C.R.
Mission Director